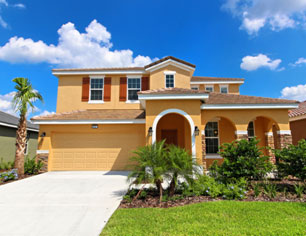 Thank you for visiting our new "Mobile friendly" website! The same staff is here to help you, and many homes can now be booked online.
Prestige Vacation Homes are located just 10-15 minutes to WALT DISNEY WORLD Choose 3, 4, 5, or 6 Bedrooms with 2, 3, or 4 Bathrooms. Each home has a Private Swimming Pool and FREE WI-FI.
Let PRESTIGE VACATIONS DIRECT amaze you... For Less than the price of a Hotel Room you can visit DISNEY WORLD ORLANDO and all your family and friends can stay together in their very own home... a PRESTIGE VACATION HOME!
LOCATION... Prestige Vacation Homes are close to the Major Attractions. WALT DISNEY WORLD, UNIVERSAL ORLANDO, SEAWORLD.and LEGO LAND.
Rates for 2018 starting from only $99.00 per night.This is a 3 bedroom 2 bathroom home with its own private pool. Cable TV and FREE Wireless Internet This rate is not per person but for the complete home! Where else can you sleep 6 or 8 family and friends in comfort, and be so close to "Everywhere you want to be".

Vacation Homes

What People Are Saying
It was my first time vacationing in a Luxury vacation home, previously we used to check in to a hotel. The difference was amazing, all of our family were able to stay together including grandpa, my sister, and her family from Canada. The house was so beautiful furnished and having 3 bathrooms was a great bonus. Our children Jamie, and Andrea had so much fun in the private pool we had to drag them out to go to the theme parks. The Florida weather and the parks were great, but the most difference on this visit was renting our own Private Pool Home. We will certainly be visiting Orlando again and when we do we will definitely rent a home from Prestige Vacation Homes.
B. Dunlop - Maine
Just wanted to let you know that our home was all we hoped it would be and more. It was in a very convenient location. I will tell anyone that visits Florida and needs a place to stay to please contact Prestige. My family and I both agree that our home was one of the highlights of our vacation, very affordable and an experience we will never forget. It's wonderful to be able to have a home away from home. Also a Huge Thank you to Carmen for her patience with me because I contacted her quite a bit, with it being my first trip there, but she was always very pleasant and very courteous.
Joanne E. - Bennetsville, NC
Thank you Guys it has been a pleasure !!! This is are second of many times to come it is an absolute pleasure doing business with you guys !! After our trip down in 2011 I told everyone how great, affordable and amazing your service was and all though we had been down in the past 2011 was the first time we used prestige and we will only use prestige from here on out !!! THANK YOU SO MUCH FOR EVERYTHING
Richard W - Akron, OH
---