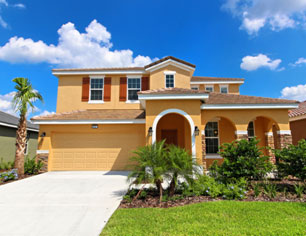 Thank you for visiting our new "Mobile friendly" website! The same staff is here to help you, and many homes can now be booked online.
Prestige Vacation Homes are located just 10-15 minutes to WALT DISNEY WORLD Choose 3, 4, 5, or 6 Bedrooms with 2, 3, or 4 Bathrooms. Each home has a Private Swimming Pool and FREE WI-FI.
Let PRESTIGE VACATIONS DIRECT amaze you... For Less than the price of a Hotel Room you can visit DISNEY WORLD ORLANDO and all your family and friends can stay together in their very own home... a PRESTIGE VACATION HOME!
LOCATION... Prestige Vacation Homes are close to the Major Attractions. WALT DISNEY WORLD, UNIVERSAL ORLANDO, SEAWORLD.and LEGO LAND.
Rates for 2016 starting from only $99.00 per night.This is a 3 bedroom 2 bathroom home with its own private pool. Cable TV and FREE Wireless Internet This rate is not per person but for the complete home! Where else can you sleep 6 or 8 family and friends in comfort, and be so close to "Everywhere you want to be".

Vacation Homes

What People Are Saying
Thank you Guys it has been a pleasure !!! This is are second of many times to come it is an absolute pleasure doing business with you guys !! After our trip down in 2011 I told everyone how great, affordable and amazing your service was and all though we had been down in the past 2011 was the first time we used prestige and we will only use prestige from here on out !!! THANK YOU SO MUCH FOR EVERYTHING
Richard W - Akron, OH
Jul 8, 2015
Hello just a short note to thank you for your wonderful home "Brianna's Castle" we stayed there September 13-20. We greatly enjoyed our stay we will be back again probably next year and will recommend you to friends and family thanks again for the wonderful home.
Lynn R - Ontario, Canada
Sep 21, 2014
My family and I stayed at one of your vacation properties from 7/16 thru 7/22 and we really enjoyed the home. I would recommend anyone to stay in a Prestige Vacation Home. Thank you for meeting all of our needs. This was above our expectations. THANK YOU
Richardson Family - Houston, TX
Jul 25, 2015
---